Walter Salles in talks to direct The Man in the Rockefeller Suit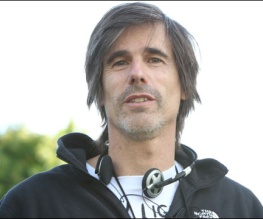 Walter Salles, who directed On the Road and The Motorcycle Diaries, has been in talks to direct The Man in the Rockefeller Suit, an adaptation of a non-fiction novel by Mark Seal. The book is about a German conman who posed as a member of the Rockefeller family to move up the social ladder in Los Angeles. It is based on the life of Christian Gerhartsreiter, who was charged with murder in 2011.
Previously attached to the project was Crazy Heart director Scott Cooper, who had planned to write and direct the film. However, now it seems that Brazilian director Salles is to take the helm. The film sounds like a mixture of last year's documentary The Imposter, The Talented Mr Ripley and Catch Me If You Can.
There are so far no clues as to who will be cast as the mystery man, but speculation has included actors like Michael Fassbender and Christian Bale. The film will be produced by Donald De Line, who is currently producing Pain & Gain, a film starring Dwayne "The Rock" Johnson and Mark Wahlberg. It will be released later this year.
Who would you like to see play a German conman? Let us know below.
About The Author