Warner Bros. buy Boston Strangler pitch from Casey Affleck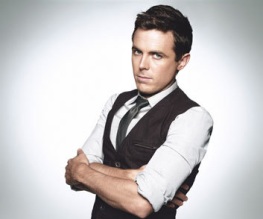 Warner Bros. jumped at Casey Affleck's offer this week to bring thriller Boston Strangler to the big screen. Affleck is on board to produce and also has his beady little eye on a starring role as morally-conflicted-detective. Yes, just like in Gone Baby Gone. The script, which focuses on the police investigation desperately tracking down the infamous serial killer, will be written by 2001 Black List screenwriter Chuck Maclean.
Thirteen gruesome murders were attributed to the Boston Strangler over a year and a half during the 1960s. Albert DeSalvo, whilst on trial for unrelated crimes, confessed to the killings, but suspicions linger over his guilt and many still believe that more than one killer was involved. Maclean's script will follow the story of one detective within the Strangler Squad as he battles against political corruption as well as against the growing hysteria gripping Boston as more victims fall prey to the notorious serial killer. So, all in all, Affleck's film looks set to be light-hearted fun for all the family! No wonder Warner Bros. bit his hand off… (not literally, obviously.)
Affleck's last foray into producing (and writing and directing) – the 2010 mockumentary I'm Still Here that recorded Joaquin Phoenix's supposed withdrawal from acting in favour of a rap career – divided critics and set many against young Casey (though that may have more to do with the sexual harassment allegations..) Hopefully, the lack of potential for comic mischief that his latest premise offers will return his star to the solar system of serious-film-producing. Kevin McCormick is also set to produce under the Warner Bros. banner Langley Park.
Wouldn't it be horrible to constantly live in the shadow of a more famous brother? The Baldwins? The Wilsons? The Chuckles? Christmas must be a passive-aggressive goldmine!
In the spirit of this season of family conflict, which is your favourite Affleck brother and why?
About The Author