Wikileaks: The Movie swaps James McAvoy for Daniel Bruhl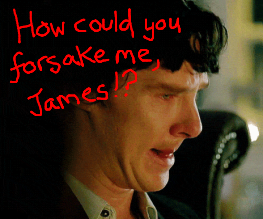 Wikileaks: The Movie hasn't managed to get James McAvoy because of scheduling conflicts (damn you X-Men: Days of Future Past!) so instead we get a quivery-lipped Daniel Bruhl playing the part of dissatisfied ex-Wikileaks emplyoyee Daniel Domscheit-Berg. Last seen being a total dick Nazi in Inglourious Basterds, Daniel Bruhl will help act out the drama of the Wikileaks story opposite Benedict Cumberbatch.
The Wikileaks film is an adaptation of two separate books about the tattle-tale company from screenwriter Josh Singer, famous for The West Wing (yay!) and Fringe (boo!). Combining the stories of Inside WikiLeaks: My Time With Julian Assange At The World's Most Dangerous Website (by Daniel Domscheit-Berg) and WikiLeaks: Inside Julian Assange's War On Secrecy (by David Leigh and Luke Harding), the Wikileaks movie should be both controversial and fascinating. It's a real shame about James McAvoy, but we still have our darling Benedict Cumberbatch playing the dodgy Julian Assange himself, and Laura Linney will be hanging about too!
It's full steam ahead when the Wikileaks film begins production in January.
How do you feel about the on-going Wikileaks saga being so quickly adapted into a film? Is it premature, or is the time just right?
About The Author