Will Dominic Cooper and Liv Tyler join forces for The Cure?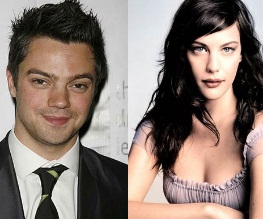 Now that Dominic Cooper has proven once and for all that, actually, he's pretty good that Acting thing, we've all been wondering what he'll be doing next. Well it might be a bloody vampire flick with Liv Tyler. What?
According to Shock Till You Drop, he and the creamy-faced wonder have been circling a new film entitled The Cure, with a synopsis that goes as follows:
Cooper would play Jeff, a man, desperate to cure his dying wife, Mary (Tyler), who gives her over to a strange doctor for an unconventional form of treatment. This cure ultimately turns her into a blood-craving killer.
Huh. The Cure has actually been kicking around for a while now, with Dennis Iliadis (of The Last House Of The Left re-make fame) reportedly on-board to direct and Beau Thorne (most famous for writing the Max Payne movie) on script-duty. We have to say we're not massive fans of The Tyler – it's not that she's bad, we just can't imagine her in a role that doesn't require slow-motion weeping is all. At the moment it's Cooper's involvement that's keeping us interested, but surely he's got bigger fish to fry post-Devil's Double?
About The Author