Will Josh Trank direct Spider-Man spinoff?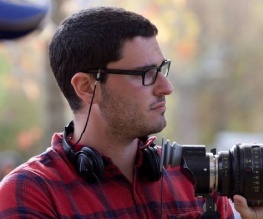 Man of the moment Josh Trank is reportedly in talks with Sony to take the helm on Spider-Man spinoff Venom.
The Hunger Games director Gary Ross spurned the project way back in 2009, but the LA Times reports that studio execs are currently negotiating with Trank following the dizzying success of his debut feature earlier this year.
Trank's low-budget debut Chronicle shot straight to the top of the box office both here and in the States, making him the youngest director EVER to have a UK #1 film. He's 27. Just FYI, Steven Spielberg's first US #1 was aged 28 and Jim Cameron didn't manage it until he was 30 – we suspect we'll be seeing a lot more of him.
Venom, an alien symbiote which bonds with its hosts, was relegated from iconic villain to spear-carrier in Sam Raimi's Spider-Man 3. Will Trank have some better ideas than 'make Topher Grace look a bit mental'? We hope so! Jacob Estes' draft script (which allegedly recast Venom as an antihero) has been thrown out in favour of a fresh start, so we'll keep you posted…
Who would you like to see star in Venom? Let us know below!
About The Author