Will Rebecca Hall take over Jessica Chastain's Iron Man 3 duties?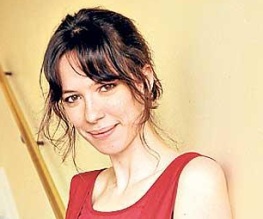 Following yesterday's news that the fabulous Jessica Chastain is just too talented beautiful busy to get involved with Marvel threequel Iron Man 3, English actress Rebecca Hall is reportedly being lined up to replace her.
Hall, who has recently been honing her American accent in Ben Affleck's The Town and that awful Will Ferrell thing Everything Must Go, is tipped to take over the part which we have unilaterally decided is probably Extremis scientist Dr Maya Hansen. She's also too good to play a 'sexy scientist', obviously, but better her than Jessica Chastain – with a surprisingly tiny filmography since her 2006 debut in Starter for Ten, Hall is definitely more in need of the boost to her Hollywood visibility. Also, we're not in love with her.
We understand that Gwyneth Paltrow's Pepper Potts will be written as the principal female character, returning to the spotlight after a fleeting appearance in Avengers Assemble. However, if Hall's character does turn out to be Maya Hansen then she and Tony Stark (Robert Downey Jr) have quite a bit of history together – could it be that Maya tempts Tony away from Pepper before turning out to be evil? Why yes, we think it could.
What do you make of Hall's probable casting? Let us know below!
About The Author