Will Russell Crowe be Aronofsky's Noah?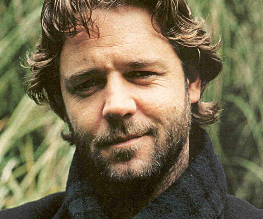 As you may or may not know, Darren Aronofsky wants to do a film about Noah. You've probably heard of this Noah fellow; he's that bloke who was a fan of boats and ensuring that animals could get it on despite adverse weather conditions. Aronofsky announced early last year that his next project was going to be a biblical epic, and after the ridiculous success that was Black Swan, it wasn't long before Paramount and New Regency were scrambling to be a part of it. According to HitFix, reports are that he's pursing the angriest man in Hollywood – Russell Crowe, for the title role.
There are also whispers that he wants Liam Neeson in a supporting role – first badger? Second, female badger? Lest we forget, the last time Neeson And Crowe teamed up for a project the result was the desperately underwhelming The Next Three Days, but with Neeson's Grey success and Russell Crowe not grabbing anyone by the throat for a while now, it might be that the tide is turning in Noah's favour. As it were.
Nothing's confirmed yet, so take at as jovial hearsay for now. But it will be interesting to see what Aronofsky does with a mega-budget; we know he's very well suited to smaller films like the wonderful Pi and Requiem , will more money dilute or intensify his brand of creative genius? Let's find out, BIBLE STYLE.
About The Author