Will Taylor Swift play Joni Mitchell?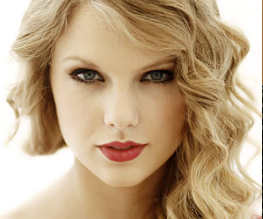 After losing out on the role of Eponine in Tom Hooper's Les Miserables, we weren't sure Taylor would ever recover. After all, without that, she's only got three albums that have sold over 20 million copies, the fact that she was the best selling artist in the US in 2008 and 2009 and her Album Of The Year Grammy. Which she's the youngest person ever to win. Anyway, she might play Joni Mitchell. So that's something, eh Taylor?
It sounds like Swift has been circling an adaptation of Sheila Weller's book Girls Like Us; an account of the lives of Joni Mitchell, Carole King and Carly Simon as they rose to fame in the 60s. There's no denying that Swift has the country following in the US that marks her as an obvious choice for the role of the honey-voiced singer, but the question is, can she actually act? Apart from a small role in Gary Marshall's Valentine's Day, we've yet to see Miss Swift do anything much in terms of the Big Screen, but LOOK THOUGH, she can make Taylor Lautner look really short! Which is the main thing!
Anyway, no word on who – if she gets this gig – will be joining her as Carole King and Carly Simon, but surely Miley Cyrus has got to feature somewhere? Amiright? Anyone?
About The Author