Winner condemns Film Council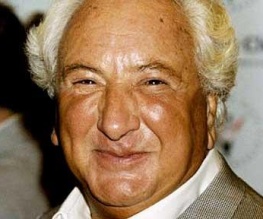 Faded director and larger-than-life insurance salesman Michael Winner has spoken out in favour of Jeremy Hunt's decision to collapse the UK Film Council.
Winner, best known for 1971 horror The Nightcomers, said he "[doesn't] believe in charity in the film industry" when interviewed at The Expendables' London première. He has not made a film since 1999 – the year before the creation of the Film Council – but is still well known thanks to his "Calm down, dear…" adverts for eSure.
He has also established himself as a gourmand and restaurant critic, despite top chef Gordon Ramsay observing that he "knows nothing about food". Winner, who has claimed to have a £35million fortune in offshore tax havens, went on to allege that the Council "gives a lot of work to people who are out of work and who possibly deserve to be out of work".
This is, of course, the sort of opinion you can afford to have if you're still dining out on having directed Marlon Brando forty years ago. Best For Film suggests that Mr Winner sticks to his new career and avoids borrowing any more opinions from his colleagues the Admiral Insurance Admiral or the Direct Line telephone.
About The Author