Zac Efron cuckholds Harrison Ford. Hilarity ensues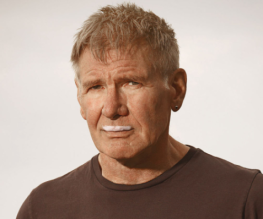 Zac Efron and Harrison Ford are currently in talks to star in Rob Reiner's dark and twisted psychological thriller You Belong To Me, which marks the rotund director's first foray into the the genre since Misery in 1990. Harrison Ford will play a psychiatrist whose patient commits suicide. Tortured by this sudden event, he befriends the patient's brother, Zac Efron, who then proceeds to seduce his wife and daughter. BLIMEY.
The thought of Zac Efron, being at the height of his game as a young, nubile and delectable actor, going head to head with the grizzled and cynical Harrison Ford is thrilling. It is likely that Harrison Ford will not need to draw upon any of the plot twists regarding Zac Efron muscling in on his wife and kid to emote his hatred. Hopefully Rob Reiner will also bring back the magic that gave us such disturbing psychological horrors as Misery, When Harry Met Sally and The Princess Bride.
Rob Reiner is currently acting in The Wolf of Wall Street, also starring Leonardo DiCaprio and the newly reinvented Matthew McConaughey. Zac Efron recently lent his voice talents to Dr. Seuss' The Lorax and Harrison Ford was last seen not giving a shit about anything on the set of Cowboys and Aliens. What a great combination of talents.
Rob Reiner has produced some of the finest films the world has ever seen. Can you pick a favourite out of his extensive career?
About The Author