Zac Efron just won't quit acting, will star in Autobahn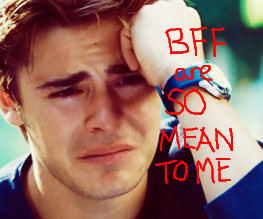 Zac Efron has been signed up for the "car-chase thriller" Autobahn, along with Amber Heard, proving that you can never keep a pretty face down… no matter how long you hold their head beneath water. Last seen pissing about in The Lucky One, Zac Efron will star as a drugs cartel driving, speeding across Europe (perhaps via a couple of Autobahns) to ensure not one orphanage goes without their shipment of crack or whatever the stupid plot is.
The next outing in cinemas for Zac Efron will be romantic comedy Are We Officially Dating? which sounds just awful. Perhaps a high-speed drug-fueled chase across Germany with Amber Heard in the trunk will spice up Zac Efron's tepid career. There's only so many The Death and Life of Charlie St. Clouds and 17 Agains and New Year's Eves we can take from a single actor. Is Zac Efron even old enough to drive? We have no idea. He still looks about 12.
Zac Efron should have fun starring next to Amber Heard, who we'll next see in Robert Rodriguez's Machete Kills, which we are reservedly excited for.
What film do you think best showcases Zac Efron's acting ability? Let us know in the comments below!
About The Author