Zach Braff will be James Franco's slave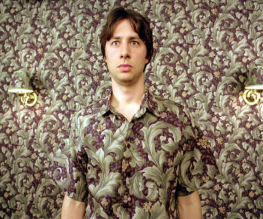 It seems whoever is casting Sam Raimi's Oz: The Great and Powerful is really going for the sex appeal angle, what with them confirming James Franco, Michelle Williams, Mila Kunis, Rachel Weisz and now…er… Zach Braff.
JD has been thrown into the mix to play Frank, the loyal and under-appreciated assistant to James Franco's Oz. It is being assumed that Frank arrives with Oz in the hot air balloon and must help him take care of the pesky wicked witch, played by Weisz. Williams shall be the good witch Glinda, with Kunis playing the conflicted Theodora.
Oh Braff, you were once the toast of Hollywood, making beautiful indie films about curly haired Natalie Portmans and now you must play underling to the younger, annoyingly talented, mantle stealing Franco. If I was you I would NOT TAKE IT.
It's good to see him acting more though, after dropping off the radar a little since his directorial debut Garden State. Hurry up and direct another film though Zachary, before we forget about you.
Oz is due to start filming in Michigan in July but will not hit our screens until March 2013.
About The Author