Brick Lane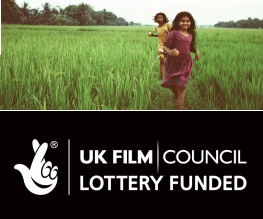 The film opens with a chilling voiceover where the principal character, Nazneen, tells of the turbulent events which lead up to the point at which we meet her. Following her mother's suicide, she is torn away from her family and home land of Bangladesh to live in England with an arranged husband. At the age of seventeen, she finds herself in Brick Lane, London, living with a man twice her age whom she must wait on hand and foot. He is an idle brute with big ideas but no urgency to act upon them. They live in a cramped flat in a red-brick council block along with their two daughters, whose assured 'London-girl' attitudes seem at odds with their mother's patient submission. She does not live but exists in this space and longs for the carefree life of her sister back in Dhaka. But Nazneen's salvation arrives in the form of a young, attractive clothing worker who throws her life into perspective and allows her to reawaken the self she thought she had buried long ago.
It is a simple story told with real emotion and the thoughtful performance of Tannishtha Chatterjee makes it one to remember. The contrast between the exotic vibrancy of the East and the bleak drabness of the West makes for a beautiful visual concept. The internal struggle of being trapped in a restrictive and loveless marriage is portrayed with care and intelligence. The film used residents from Brick Lane in both the cast and crew, drawing similarities with the UKFC funded film Harry Brown (2009), where local talent was picked up in Elephant and Castle. The film council has demonstrated a determined effort to have a positive impact on the communities it touches. Without their support, films such as Brick Lane would never have had the chance to flourish as magnificently as they have.
To get onboard and make your voice heard, click HERE to sign the petition!
DVD Extras
A Conversation with Monica Ali and Hanif Kureishi at the ICA
Exploring Brick Lane
Interview with Sarah Gavron
Interview with Tannishtha Chatterjee and Christopher Simpson
Interview with Satish Kaushik
Theatrical Trailer
Commentary by Sarah Gavron (Director) and Chris Collins (Producer)
Scene Specific Commentaries
About The Author