ParaNorman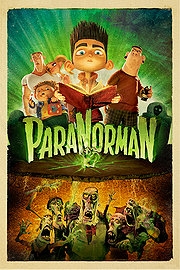 The latest release from LAIKA, the American stop-motion animation company behind 2009's Coraline, ParaNorman is both a worthy follow-up to its predecessor and an excellent competitor for stop-motion film of 2012: particularly impressive in a year that also boasts Aardman's The Pirates! in an Adventure with Scientists and Tim Burton's Frankenweenie.
Able to commune with the dead, horror nut Norman Babcock (Smit-McPhee) has been ostracised by his parents, his peers and his community of historic witch-hunters; a state of affairs that he actually rather prefers. When he is informed by his dead uncle (John Goodman) that it is his duty to perform an ancient ritual to control a spurned witch and keep the dead from walking the earth, Norman sets off for the local graveyard to undo the age-old curse. Followed by his sister (Kendrick), the school bully (Christopher Mintz-Plasse), friendly student Neil (Tucker Albrizzi) and Neil's older jock brother (Affleck), they find themselves confronted not only by the zombified remains of the town's puritan founders, but a mob of terrified townsfolk desperate for answers.
ParaNorman is a lot of things: it's a horror, a comedy, a family film, an homage, an animation, a parable and, as of September, one of the best films released thus far this year. With a sterling voice cast that includes Anna Kendrick, Christopher Mintz-Plasse, Leslie Mann, John Goodman, Casey Affleck, Tucker Albrizzi and Ariel Winter (although Kodi Smit-McPhee is admittedly a little weak in the leading role), directors Sam Fell and Chris Butler manage to hit all of the right notes, almost without fail.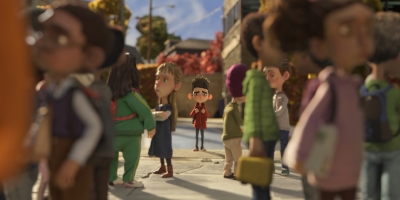 As is customary in this under-represented genre, the animation itself is particularly worthy of mention. While Smit-McPhee might lack the conviction of Dakota Fanning, visually, (Ab)Norman is every bit as exquisitely realised as Coraline herself — from his near-transparent ears to his unruly hair. Whether brushing his teeth, rehearsing for the school play or trying desperately to save his town from a zombie apocalypse, the animation is of such high quality that you never for a moment doubt that the character is real. While lacking the Happy Meal-friendly cuteness of other, CGI animations, the cast is riddled with far more complex and interesting characters. The zombies in particular, in spite of their missing limbs and shredded skin, are much more than mere crumbling corpses.
Ultimately, it is the script that perhaps most elevates the film above its peers. While the dialogue is as sharp and sparky as we have come to expect in a genre ruled by Aardman, DreamWorks and Pixar, it is also unafraid to go places that other animations would likely dare to follow — the thematics evolve throughout as the story takes a few unexpected, subversive turns. From Norman's cine-literacy ("What are you watching?" "Oh, you know, sex and violence"), to the film's treatment of the town's Puritanical past, to the particularly memorable pay-off of a central romantic subplot, the film happily dallies in what more focus-grouped fare might consider 'adult themes'. It is because of this emotional, moral and intellectual maturity that the finale is so wonderfully fulfilling; Norman's climactic confrontation with the so-called witch is one of the most touching you'll see this year.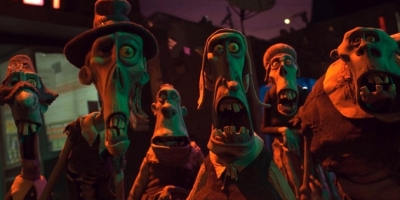 The horror-comedy genre has always been one of the most difficult to get right, and countless films have struggled to strike the necessary balance between laughs and cries. Not only does ParaNorman walk the line with ease and aplomb, but it does so with maturity, for a family audience, in stop-motion, IN 3D. Most important of all, however, is that it has something genuinely important to say, and it says it beautifully.
This review was first published on the brilliant popcornaddiction.com. Check it out!
About The Author