Cancer Cane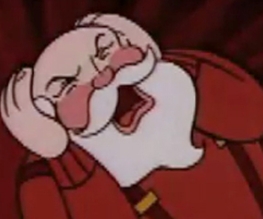 "He fought for freedom, now he's fighting for Cancer. "
After thousands of years Santa was able to live the magic of being the same age. Until one night he finds himself getting fatigued, dizzy, lightheaded.
When he goes to the doctor in the North Pole, he finds out something that he would have never have thought. He's got cancer.
He doesn't know what to do as Christmas is on its way. He slowly begins to age old and even gets more fatigued. What will Santa do, and what will his fate be?
He tries to think of the kids who are in need of gifts and he also reflects back on the beginning of becoming the famous man he was.
by Jake Coffey
Back to Write Christmas
To vote for this entry click the 'like' button!
About The Author