TGIM: Made In 3 Mills Film Festival

It's Monday (again), and it's raining (again), and you need something to distract you from those first two points (again). Well, we're here (again) to provide you with an alternative to staring out the window and longing for the heady days of summer, when the sun came out for five minutes and everyone in Britain still got sunburnt. Speaking of sunburn…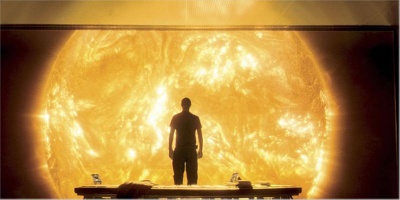 Danny Boyle's Sunshine is just one of the films that is being shown as part of the Made In 3 Mills Film Festival, having been shot there. In celebration of the 3 Mills production studio in East London, they're hosting their own Film Festival over the coming week to show off all that they have achieved.
Situated in Bow, East London, 3 Mills has somehow managed to find a location that is "surrounded by cobbled streets, historical buildings, a canal and a river… an idyllic place." In East London? Not exactly the deep and dark scene that most people probably picture, is it? Such a location has proved an enticing prospect for many high-profile film-makers over the years, and the studio has a pretty high hit-rate in producing excellent films.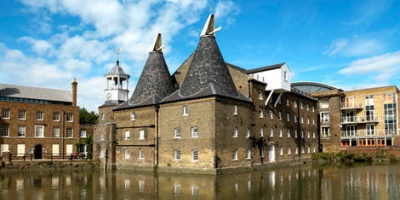 So why not celebrate?
Over the course of the four-day festival – in which 3 Mills is teaming up with neighbours Sugarhouse Studios and the Stratford Picturehouse – there will be screenings, talks and workshops to take part in. Opening proceedings on the 4th of October is a screening of Danny Boyle's excellent sci-fi flick Sunshine, which may have been set in deep-space, on a ship careening towards our sun, but was actually shot on sets at 3 Mills, London.
The following day sees a more fittingly London-based film in the shape of Plan B's recent directorial effort Ill Manors, which is a bleak and brutal depiction of life in the London ghetto. To add to the authenticity, after the screening, you'll get the rare chance to explore one of the sets, namely the purpose built prison set from the film, while listening to the Mercury-nominated soundtrack (also by Plan B), and generally find out how the film was made.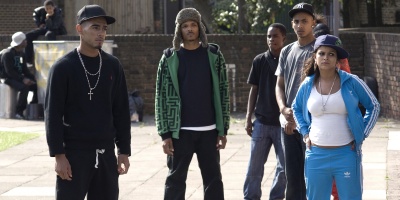 The following day is one for the kids (mostly), with screenings of Tim Burton's Corpse Bride, followed by Wes Anderson's Fantastic Mr. Fox, both of which had their animation done at 3 Mills. Preceding Corpse Bride will be a puppet workshop by Andrew Gent, who worked on the film, and before Mr. Fox will see Tim Allen (not that one), who worked on both films, hosting an animation studio. A unique opportunity to play with toys and not be looked at like a madman, this sounds like great fun, as well as being an interesting glimpse into the creative process. And remember to bring a USB with you so you can take your creations home with you to wow the family at Christmas.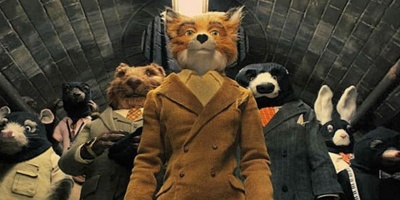 Less for the kids – but no less enticing – is the evening screening of Berberian Sound Studio, the recent quasi-horror film that won high praise on release last month. No animation on this one, but there will be a foley workshop – essentially, how to make sound-effects for movies – which should provide a unique insight into the plot of the film, whereby a sound-engineer finds his work on a horror film consuming his life.
There's also a screening of The Arbor, an unflinching documentary concerning the life and death of playwright Andrea Dunbar, and the effect this had on the children she left behind. Following the screening will be a panel discussing the art of the documentary at large, taking in both The Arbor and other examples of experimental documentary making. We're not sure who the panel will consist of yet, but it's sure to provoke some interesting discussion.
Last, but by no means least, is a night of authentic Bangladeshi cuisine, followed by a screening of Brick Lane, a film adapted from Monica Ali's award winning novel about a girl from Bangladesh struggling with her move to the UK for an arranged marriage. The food and screening will be followed by a Q&A with director Sarah Gavron, who is ranked highly on plenty of 'one-to-watch' lists, so this might be a good chance to catch a future legend early on their journey.
All-in-all, an excellent bunch of films, wouldn't you say? And for a paltry £8 each, that's cheaper than pretty much any London cinema already, and you're getting fun workshops and Q&A's and Bangladeshi feasts thrown in as well! (Okay, the Brick Lane screening costs more to account for the food, but it's still a bargain!)
Running from October 4th – October 7th, we think you'd be a fool to miss out on the opportunity to catch so many great films at the place they were created. It'd be worth a trip just to find out where this mythic sounding, idyllic East London haven is..!
All the info – including details on how to get there and how to book tickets – can be found on the Festival's official website here.
About The Author