UK Film Events This May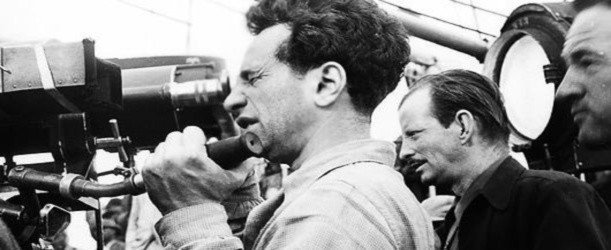 What? You just can't make it to Cannes this year? No need to worry, good old Blighty has more than enough of its own film festival fun to keep the British viewing public well entertained.
If you're fed up of week after week of the same blockbusters, remember its springtime, season to try the new and exciting. So, you there at the back, pay attention, and behold the Best for Film guide to the craziest film events coming to a cinema near you this May:
The 17th Annual London Australian Film Festival
5th – 12th May
Now in its 17th year at the Barbican, the London Australian Film Festival (or LAFF as I am going to call it) showcases the best forthcoming films from the very successful antipodean film industry.
LAFF has some great showings this year, including first timer Jim (son of Ken) Loach's Oranges and Sunshine. Emily Watson stars as a social worker who discovers the deportation of thousands of unsuspecting children in care to Australian institutions, instead of to new families. Oranges and Sunshine co-stars Aussie Matrix manipulator Hugo Weaving. After that, you'll want some light relief, so say G'day to Jucy, a sweet tale of a few weeks in the lives of Brisbane best mates Jackie and Lucy, AKA 'Jucy'. With heartthrob crushes and acting inspirations aplenty, but stuck working in a dead end video store, they seem trapped for life until a local theatre production of Jane Eyre inspires them to snare the man and get the hell out of Dodge. Could this be Muriel's Wedding for the Twenty Teens (or whatever the hell we call this decade)?
Good for dropping that usual Barbican Received Pronunciation for an Aussie twang and strengthening Anglo-Australian relations.
All the details here: http://www.barbican.org.uk/australianfilm
Holmfirth Film Festival
21-28 May 2011
But what about 'oos folk oop North' you say? Well make the trip to glorious West Yorkshire and you won't regret it. Offering screenings and film-related events across the delightful Holme Valley, the Holmfirth Film Festival aims to delight Yorkshiremen and visitors alike. With big features, cult movies, animation and children's cinema, we are spoiled for choice.
How about trying Doctor Simpo's Idiots' Guide to the Basics of Animation (8 to 12 year olds only), a crash course in 2D and 3D animation techniques? Or perhaps see a screening of local hero Pete Postlewaite's finest hour Brassed Off (see his epic speech from this brilliant film above). You can support the Festival's homegrown talent by getting involved in Local Film night; or for those with arty aspirations, The Film Poem celebrates the work of short film poem writers and Holmfirth's poetry competition winners.
The website claims that you can meet new friends and exchange views on old, new and controversial films. Just don't come crying to us if your new found friends aren't massive fans of obscure Korean existential cinema; you were warned.
Good for those who want a grand day out supporting both local and classic talent.
If that has whet your whistle, find the info here http://holmfirthfilmfestival.co.uk/?page_id=295
The London International Documentary Film Festival 2011
13th – 28th May
Back down south, the mega-famous London International Documentary Film Festival (or LIDF, just to be extra confusing) is this year showcasing 130 documentary films from 44 countries, meaning that you cannot possibly complain of lack of choice. With both big ticket and smaller offerings, there's a ton of unique and educational films to see. But do not fret cine scaredy cats, if you want to see projects from big name directors, you'll find those here too.
And Everything is Going Fine is Steven Soderbergh's portrait of Spalding Gray – most famous for championing the autobiographical monologue style of writing and delivery, which sounds intriguing. Whereas old school film fans might like A Letter to Elia, Martin Scorsese's moving profile of fellow director Elia Kazan (most famed for the stupendous On The Waterfront). Some screenings even include panel discussion if you want to question or rant at those involved. Or how about something much sexier to get you in the mood? Stick on your smoking jacket and check out Hugh Hefner: Playboy, Activist and Rebel? A celebration (perhaps) of the life and times of the Playboy guru. Is Mr Hefner closer to a pornographer or a liberal saint, and will he leave society any sort of legacy? Take a look and decide for yourself . If none of those take your fancy, pop in to view any of the International and UK short films also showing in various venues around our nation's capital.
Good for those who have no hope of getting into Soho House any other way.
Now you're salivating, click here for more details http://www.lidf.co.uk/
UK Green Film Festival
20-22 May
Finally, what about a nationwide film festival that gives you added peace of mind and a virtuous spring in your step? Watch a film and help save the World (on a teeny weeny scale) by having a gander at the UK Green Film Festival. Launching for the first time this year, it is a not-for-profit venture showcasing projects that centre on environmental and climate change themes.
Produced by volunteers from the Igloo Regeneration investors fund, they also promise new takes on environmental classics. And no excuses that these festival screenings are hard to get to, as events are to be held at independent cinemas in Cardiff, Glasgow, Leeds, Leicester and London. Come see a bicycle powered screening, the world premiere of Vanishing of the Bees (see pic) or early 3D animation film Battle for Terra. The Festival's organisers are not here to preach (no sign of Morgan Spurlock so far, phew) but instead show events that should challenge, inspire and entertain all attendees.
Good for those who want to show their environmental conscience without denting their cool.
Get your green on here: http://www.ukgreenfilmfestival.org/
There's so much more to film festivals and events than we've been able to list here. So get thee away to a May film festival pronto. Wherever you are or whatever you're into, you can be sure to learn something new whilst having a jolly good view.
About The Author