2010 Golden Globes: Winners and Losers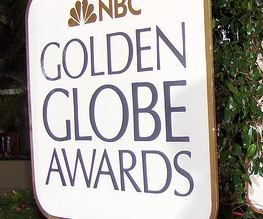 Well, the results are from this year's Golden Globe Awards, hosted in LA by our very own pig-faced homonculus Ricky Gervais. There's a couple of gloriously predictable things in here, but maybe a surprise or two as well.
The bevy of awards for TV shows also featured a few familiar faces from Hollywood, with Chloe Sevigny, Alec Baldwin, Drew Barrymore, Kevin Bacon and John Lithgow all picking up awards. The award for best TV show eventually went to the ever-popular ad-based drama Mad Men.
So, here we go: get your opinions ready as we list the winners and losers of 2010…
BEST DRAMA
Avatar
DIRECTOR
James Cameron – Avatar
ACTOR (DRAMA)
Jeff Bridges – Crazy Heart
ACTRESS (DRAMA)
Sandra Bullock – The Blind Side
BEST MUSICAL OR COMEDY
The Hangover
ACTOR (MUSICAL OR COMEDY)
Robert Downey, Jr. – Sherlock Holmes
ACTRESS (MUSICAL OR COMEDY)
Meryl Streep – Julie & Julia

FOREIGN-LANGUAGE FILM
The White Ribbon
ANIMATED FILM
Up
SUPPORTING ACTOR
Christoph Waltz – Inglourious Basterds

SUPPORTING ACTRESS
Mo'Nique – Precious
SCREENPLAY
Up in the Air
CECIL B. DEMILLE LIFETIME ACHIEVEMENT AWARD
Martin Scorsese
There have been a couple of mixed reviews of Gervais' hosting skills, with some praising his spot-on lambasting of Jay Leno and Mel Gibson ("I like to drink as much as the next man," quipped Gervais, "unless that man is Mel Gibson.") but others slating him for an utterly uninspired evening. "His jokes didn't land a blow," complained the Hollywood Reporter, "let alone draw blood". He was also criticized by The Guardian for continually plugging his own shows and movies, a running gag that apparently went a bit beyond simple irony. Getting desperate are we, Ricky?
But it's great to see Inglourious Basterds' Christoph Waltz's chilling performance as Hans Landa awarded, and though it's yet to be seen on our shores, Mo'Nique's turn in the upcoming harrow-a-thon Precious looks equally heavyweight. It was perhaps inevitable that Avatar was going to walk away with best picture – though there's perhaps more serious dramas out there (such as the unfairly sidelined Hurt Locker), it arguably had the most cinematic impact when compared to the other nominees. Oh, and hurrah for Up In The Air winning best screenplay, too – thoroughly deserved.
What did you reckon? A good list of worthy winners, or yet more schilling and behind-the-curtains politics? Let us know below!
About The Author