300: Battle of Artemisia drafts Jamie Blackley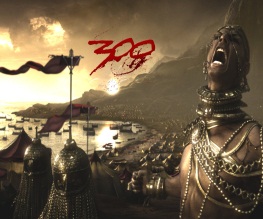 The deceptively-titled 300: Battle of Artemisia (which has nothing to do with the 300 deceased Spartans from the original) has picked up young Jamie Blackley to play Calisto; a 16-year-old soldier who leads a loyal band of followers to war. Blackley's best-known for the not-so-well-known film London Boulevard and also has a supporting role in the upcoming Snow White and the Huntsman.
Battle of Artemisia is a prequel to 300 and will revolve around the Battle of Marathon, fought between Athens and Persia. The film will also star Sullivan Stapleton as main man Themistocles and Eva Green as the titular Artemisia – the cock-tease who's presumably responsible for the whole conflict. Perhaps the biggest surprise of this highly-publicised prequel is that it'll be directed by one Noam Murro, the man behind Smart People and, erm, nothing else.
About The Author