9 new character posters for Tim Burton's Dark Shadows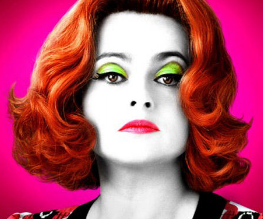 After finally unveiling the first trailer for 70s vampire-fest Dark Shadows, Tim Burton is wasting no time in introducing to us to the cast. Having surprised us all with the comedic, colourful tone of his upcoming film, it seems that Burton is keen to hammer home the message – producing nine character posters in various day-glo shades. Johnny Depp's cheekbones still feature heavily though, so that's always a port in the storm.
Johnny, Eva, other Johnny, Helena (of course Helena), they're all here. And they're all far too bright.
So many colours! So much Eva Green! Is it actually going to be funny, though? WHO CARES WHEN THERE ARE THIS MANY COLOURS IN THE WORLD. Release date is the 11th May. We can tend to our bleeding retinas until then.
About The Author