Jessica Biel joins Alfred Hitchcock and the Making of Psycho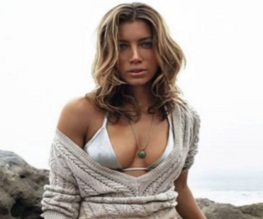 Jessica Biel has joined the cast of Alfred Hitchcock and the Making of Psycho. The film is based on Stephen Rebello's non-fiction book, which followed Hitchcock as he attempted to get funding for his seminal slasher, Psycho. The story focuses heavily on the relationship between Hitchcock and his wife, Alma Reville.
Biel is joining an all-star cast for the film, which also features Anthony Hopkins as Hitchcock and Scarlett Johansson as Janet Leigh – who in turn played the infamously slashed-up-in-the-shower Marion Crane in Psycho. Reville will be played by Helen Mirren, while James D'Arcy is to play actor Anthony Perkins, who played Norman Bates.
Unless there was a spate of unexplained murders during the production or some other grisly story, then a film about the making of a film is an unusual angle to take. That being said, this is Hitchcock we're talking about, and with a cast like this it's hard to be too cynical.
About The Author