Abraham Lincoln: Vampire Hunter gets its lead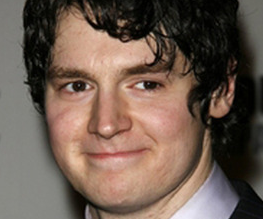 This one has somehow snuck beneath my radar, I confess, but with a title like Abraham Lincoln: Vampire Hunter it wasn't likely to stay that way for long. That's a title that damn well sells tickets. And now it's got its titular hero signed up: Benjamin Walker made the sign of the cross at a strong line-up of pretenders, including Adrien Brody, Josh Lucas, and Eric Bana, and will take on the role of Honest Abe when filming starts this March. But hold up – Benjamin who? Indeed. Not exactly a 'name', he had a part in Clint Eastwood's Flags of our Fathers, but I'm afraid if you blinked you may well have missed him.
The Tim Burton-produced, Timur Nightwatch Bekmambetov-directed film will be based on the 2010 novel by Seth Grahame-Smith, who also adapted the screenplay, and tells of a Lincoln that kept a secret diary documenting his battles with bloodsuckers during the Civil War. Claims of the story's historical accuracy remain, sadly, unforthcoming.
About The Author