Baz Luhrmann holds Great Gatsby workshop in New York.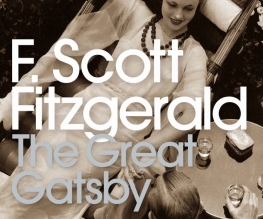 Recently at Best For Film, we reported that – having purchased the film rights to the F. Scott Fitzgerald classic, The Great Gatsby, back in 2008 – rumour suggested that director Baz Luhrmann now had his prospective cast in mind. Now, while Luhrmann has yet to confirm whether he'll make The Great Gatsby his next film, Deadline have reported that the director recently held a workshop of his adapted script. The question on everyone's lips of course is; which stars were present?
According to Deadline, an insider has suggested that Leonardo DiCaprio read the role of Jay Gatsby, Tobey Maguire read for the book's narrator, Nick Carraway, and that Rebecca Hall (recently seen in Ben Affleck's The Town) read the part of Daisy Buchanan. With Luhrmann reportedly workshopping every script he's considering, this is promising news, but there is as yet no guarantee that the above stars will be those eventually chosen for the film. Indeed, though DiCaprio and Maguire's names align with previous rumours, it was last suggested that Amanda Seyfried could be lined up for the role of Daisy and Deadline also claim to have heard that "Baz is sweet on Natalie Portman".
The film is set to be handled by Sony Pictures Entertainment, with Luhrmann and his wife Catherine Martin producing alongside Doug Wick and Lucy Fisher. With the reading reportedly having gone well, hopefully we'll hear more definite news on this one in the near future. We're already dusting off our pink lounge suits in anticipation.
About The Author