Ben Affleck joins the Justice League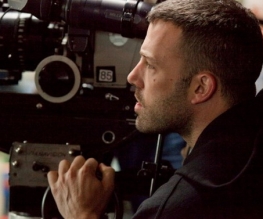 No, no, it's okay, Daredevil isn't coming back. Rather than reprising his red-leather turn as everyone's least favourite blind badman, Ben Affleck has wised up to the eternal shiteness of Matt Murdock, and therefore is pretty far into negotiations to direct the next Justice League movie. After the pleasantly tepid commercial and critical response to crime thriller The Town, Affleck's stock with Warner Bros. has gotten a fair bump; under their jurisdiction, he could legitimately make the leap from actor to director, with the added bonus of being equally successful at both. OOER.
Any new Justice League film would involve the likes of Batman, Superman, Wonder Woman and the Green Lantern teaming up and trying their little socks off to look cooler than The Avengers. Currently, Batman and the Green Lantern have popular film incarnations in Christian Bale and Ryan Reynolds, with Zack Snyder's Man of Steel on its way next year. This more or less leaves Affleck with The Flash or Wonder Woman, should he accept this challenge (he should).
Warner are evidently suiting up for a 2015 release, conveniently in time to go head-to-head with Marvel's vaguely planned release date for The Avengers 2. Let the games begin, gents.
If you want to get your feet wet in the Justice League world ahead of time, the very cool-looking Man of Steel comes out on June 14, 2013.
About The Author