Breaking Dawn has only fifth best opening weekend of all-time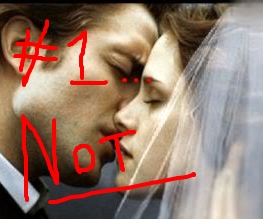 Twilight: Breaking Dawn part 1 has finally hit cinemas and it's broken box office rec… Wait, it hasn't? Oh, then how did it… Fifth? That's a bit shit, isn't it? I mean, what with inflation and increasing ticket prices – that's why every super-big film makes the most ever, isn't it?
And Twilight didn't. I mean, it made $139.5 million, which sure sounds impressive, but we guess not, if it's only fifth highest.
That's awful. It must be a really bad film. I mean, not to rub it in or anything, but given all the hype it generated, such a mediocre return must mean it's really bad.
Gee, we feel bad for them. Well, at least there isn't a scathing review of it about to be published on this very website. Oh, wait…
About The Author