Carey Mulligan in talks for Nancy and Danny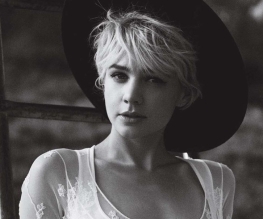 With The Great Gatsby pushed back to summer 2013, and currently filming for the Coen Brothers' Inside Llewyn Davis, Carey Mulligan is lining herself up for next project – rumoured to be black comedy thriller Nancy and Danny.
With a script from Brad Ingelsby (Out of the Furnace) and directed by Man on Wire director James Marsh, Nancy and Danny is the story of a small town gold digger (Mulligan) who manipulates some lovestruck fellow into inadvertently helping her with some kind of hustle that's going to make her a pile of money and win back her childhood sweetheart, but which works out dreadfully for all involved.
Plenty of comparisons are being drawn with Nicole Kidman's To Die For, another dark comedy about a small town girl manipulating a besotted high school boy into murdering her husband – women eh? You just can't trust 'em.
About The Author