Chloë Sevigny joins Linda Lovelace biopic as Demi Moore leaves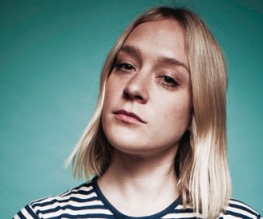 More arbitrary cast changes are afoot on the set of Lovelace, one of two competing biopics of adult star Linda Lovelace.
Last month we reported that Demi Moore had joined the production as legendary feminist Gloria Steinem, but following her unexpected admission to an LA rehab centre earlier this week she's officially out of the picture.
Fortunately, however, boss-men Rob Epstein and Jeffrey Friedman have immediately found someone to take over Moore's trailer, hairdryer and extensive selection of prescription painkillers – actress, ex-model and 90s It Girl Chloë Sevigny.
Sevigny will not be taking over Moore's role as Steinem, obviously – she's set to play "a feminist journalist assigned to write a story about Lovelace." Sounds like a barrel of laughs, doesn't it? Amanda Seyfried and Peter Sarsgaard are still onboard as Lovelace and her bastard husband Chuck Traynor, whilst Adrien Brody is playing A-list porn star Harry 'big moustache, big Fassbender' Reems. Now, if they can just find a new über-feminist this film might actually get made…
About The Author