Coen Brothers to develop a Fargo TV series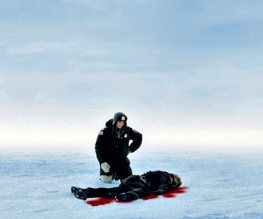 Following yesterday's news that A Knight's Tale is to be made into an ongoing series, comes the news that another beloved film property is to be transferred to the small screen.
The Coen Brothers' Oscar winning Fargo – the quirky, indie crime-caper that made their name – has been actioned by US cable network FX. The move comes as part of MGM's campaign to utilize their catalogue of properties by lending the ones suitable for remakes or TV series to various other networks and studios (for example, the Teen Wolf reboot that's currently airing on MTV).
While a return to the world of Fargo is definitely an enticing project, the original movie is so beloved and unique that it's difficult not to be wary. The original film followed Frances McDormand as Marge Gunderson, the town's pregnant police chief, as she investigates the kidnap of a local businessmen's wife by two bumbling criminals. Quite how an on-going series would work isn't clear. With so much of Marge's character depending on her being pregnant, how will things work in the long-run? Will this reboot repeat the plot of the film? Will Gunderson even feature? And does the snowy town, which is actually Brainerd, and not the much bigger Fargo, really have enough stories to sustain a TV series? Or will this actually be set in Fargo? Questions, questions, questions.
With each episode an hour long, a Fargo TV series has the potential to be a quirky, American take on Wallander. Or it has the potential to become a quirky, American take on Midsomer Murders. Time will tell, and a lot might depend on how hands-on the Coens themselves are. We trust them to keep things on track.
Do you think a Fargo TV series could work?
About The Author