Could Clive Owen and Mia Wasikowska star in Oldboy?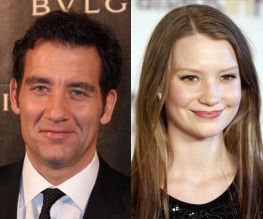 Most boring man alive Clive Owen is the latest contender for the role of hero Josh Brolin's villainous captor in what appears to be an unavoidable adaptation of cult thriller Oldboy.
Spike Lee's remake has already lost two potential antagonists in the shape of Christian Bale and Colin Firth – the former was too busy and the latter too sensible – and Rooney Mara has also rejected Lee's offer of the lead female role. However, the most recent news is that Jane Eyre star Mia Wasikowska may be considering the same part.
There would at least be a pleasing symmetry in this casting, as Wasikowska is also starring in Stoker – the first English-language film from Park Chan-wook, whose career was jump-started when he directed the original Oldboy. It's also worth noting that Clive Owen has already worked with Spike Lee on 2006's Inside Man, which we suppose might count for something. Perhaps.
Santa, if you're listening… burn the script, or give Josh Brolin a short-lived but deeply inconvenient illness, or just have Spike Lee dropped through a wormhole into an alternate universe where he can remake films we don't care about. Please? It's all we want for Christmas…
How do you feel about all this? Let it out, it's Christmas…
About The Author