Daniel Craig cast in 'The Girl with the Dragon Tattoo'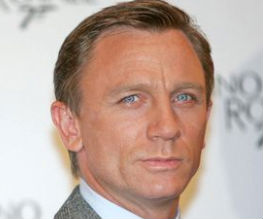 It has been confirmed that 007 will play journalist Mikael Blomkvist in David Fincher's American adaptation of The Girl with the Dragon Tattoo.
It transpires that Craig has been trying to work out a way to fit in the role between his other acting commitments since early June. He is currently filming Cowboys & Aliens, a comic book adaptation about, well, cowboys and aliens, and could be called on to play Bond at any time. Thankfully it appears the kinks have been worked out and Craig has become the first officially confirmed cast member.
Craig is a perfect choice for the role and while we did have our doubts about the Fincher's Hollywood adaptation at first, the more we hear, the more we like. Fincher will not be relocating the story to America as previously rumoured, but will be keeping it in Sweden, with the actors speaking English with Swedish accents. Aside from the potential for silly accents (aka Robin Hood Syndrome), keeping it so close to Stieg Larsson's original novel can only be a good thing and we have officially swapped our worried frowns for smiley grins of anticipation.
Who will play bisexual hacker Lisbeth Salander remains to be finalised but as we reported last week, Fincher is down to his final five – Emily Browning, Sophie Lowe, Sarah Snook, Rooney Mara and an unknown French actress. Place your bets now, folks.
About The Author