Daniel Radcliffe circling Igor role in Frankenstein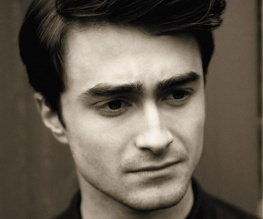 Daniel Radcliffe has been keen to distance himself from Harry Potter-like fare since that franchise waved its last wand, starring first in grown-up horror The Woman In Black, and now chasing the role of Igor in the Max Landis-scripted, Paul McGuigan-directed Frankenstein. Landis' script will tell Shelley's classic monster-tale from the point of view of Igor, with the character described as "pathologically dirty and dressed in old clowns' clothing", and not-at-all like the loveable little scamp that John Cusack once voiced in a cartoon.
The jury is very much still out on Radcliffe's acting ability, and – if he lands the project – this could be the role that decides once and for all whether he will have a successful post-Potter film career. He was fine in The Woman In Black, but he also didn't have much to do, other than explore creepy rooms and look confused/pensive/afraid as necessary. Igor should prove more of a stretch, and we like to think he's up to it, as Radcliffe seems an affable sort of fellow.
Fox are looking to rush this one into production with the aim of beating a bunch of other Frankenstein-based movies into the cinemas. However, with Landis' script focusing on Igor, we think this sounds arguably more interesting than just a straight-up adaptation might. With the combined powers of the men behind Chronicle and the BBC's Sherlock working on it, we're pretty optimistic about this Igor-centric tale.
What do you reckon? Does Radcliffe have the acting-chops for this one? Sound off below!
About The Author