Darren Aronofsky announces new film Human Nature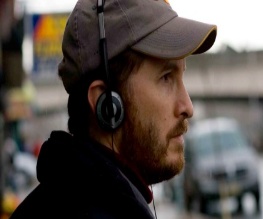 If there's one thing Darren Aronofsky is truly superb at, it's taking actors that we all feel very jolly about and then distorting their image until they become mutant versions of their former selves. He made Winona Ryder stab herself in the face with a nail-file in Black Swan. He made us believe that Jared Leto could act in Requiem for a Dream. Naturally, we can't wait until he gets his hands on the squeaky-clean George Clooney.
Human Nature, Aronofsky's next project – currently due to star Clooney – tells the story of a man who, upon awaking from a cryogenic sleep, finds himself in a world where human beings are pets to another species.
While the concept is hardly stunningly original (Didn't they already release a Planet of the Apes this year?) we can't wait to see Aronofsky fully commit to this sci-fi venture. With I Am Legend producer Akiva Goldsman sniffing around, the movie looks genuinely promising. The script, written by Jeff Welch, has apparently been hanging around for 15 years. Aronofsky described it as "one of the three most fucked up scripts I've ever read".
Whether the movie surfaces or not, one thing's for certain: if Darren Aronofsky thinks your script is fucked up, you're in need of some therapy.
About The Author