EIFF director steps down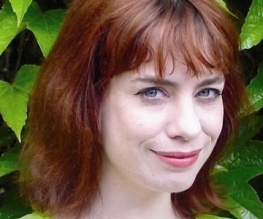 Hannah McGill, the ex-film critic who is now artistic director of the Edinburgh International Film Festival, is to relinquish her position.
McGill, who has managed the EIFF for the last four years, has overseen major changes to the eleven-day event including its move to a June slot instead of running alongside other aspects of the Edinburgh Festival. It has also been expanded, with new venues such as the Festival Theatre being used for the first time this year.
McGill's tenure as artistic director has been notable for supporting a wide range of little-known films and securing many world premières – 22 at the last EIFF. It has also screened critical and commercial hits such as Man on Wire and The Hurt Locker, although McGill has often stated her intention to concentrate less on A-List appearances and more on showing films which might not otherwise be widely seen. This year, for example, saw a screening of Jackboots on Whitehall, an animatronic puppet film set in an alternate history where the Nazis invaded Britain – despite critical acclaim and voice talent including Ewan McGregor and Timothy Spall, it has yet to secure a distributor.
Happily, the EIFF continues to grow year on year, and here at BFF we're eagerly awaiting 2011's offerings. We wish Ms McGill all the best with her future projects.
About The Author