Elizabeth Banks and James Marsden star in Walk Of Shame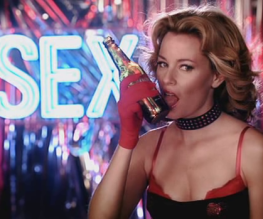 Elizabeth Banks is set to star in comedy Walk Of Shame, alongside the eternally unfortunate James Marsden. Considering that James Marsden always seems to play wimpy, cuckolded guys, it seems unusual that he would land a role in which he successfully woos the lovely Elizabeth Banks, but maybe he's finally found a new agent. This is actually pretty unlikely, since Walk Of Shame's pitch is complete wank.
Elizabeth Banks plays a stressed and tightly-wound news anchor who loses all her most precious items – phone, keys, ID, etc. – on a wild night out. Presumably hungover and all nasty-lookin', she has to make her way to the most important job interview ever. Hilarity and misadventure ensues. Quite why Elizabeth Banks would be drinking the night before a big interview is quite beyond rational explanation, but we're sure Walk Of Shame will try its best. No word as to what James Marsden will be doing, probably getting himself blown apart again. Let's hope Elizabeth Banks can blow shit up with her mind, then. It's the only thing that can save this movie.
Walk Of Shame will be directed by Steve Brill, whose last project was the lackluster Drillbit Taylor in 2008. He's just finished Movie 43, which should be out in January, so we'll see if he's Brilliant or not (PUNS. HA.) Steve Brill also did Without A Paddle (ugh) and Mr. Deeds starring Adam Sandler (UGH) and Little Nicky, also starring Adam Sandler (OH SWEET JESUS). Don't do Walk Of Shame, Elizabeth Banks! It's a trap!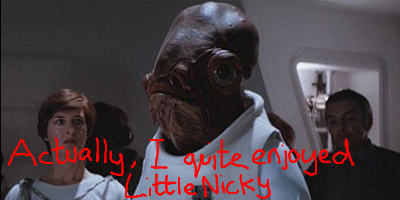 Doesn't it sounds awful? Oh Elizabeth Banks, what are you doing!? You've proven you can act, being the best thing about People Like Us, go out and do films that don't sound like they're written for Katherine Heigl. You're BETTER than that, Elizabeth Banks!
Can Elizabeth Banks be enough to drag Walk Of Shame out of Toilet Alley, and onto Winners Avenue?
About The Author