Elizabeth Olsen interested in Old Boy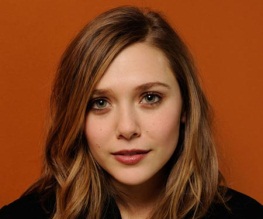 Spike Lee's production of Old Boy – remake of the Korean cult classic – has proven to be a slow and arduous task so far; well, I say production, but the film is still in pre-production having been snubbed by the likes of Rooney Mara, Colin Firth and Clive Owen.
In what seems like the first bit of good news for Lee, Elizabeth Olsen is in early talks to take on the role of the female lead. She would star opposite Josh Brolin, who'll be playing the part of Joe, the man on a revenge mission after being trapped in room for 20 years.
Olsen, whose strong turn in Martha Marcy May Marlene shows that she's perfectly comfortable playing abused and traumatised women, seems like a good fit for the role. Though let's face it, if she drops out like all the others have, then maybe Lee should accept this project as doomed and pack it in.
About The Author