Exes Cameron And Bigelow Go Head to Head For Oscar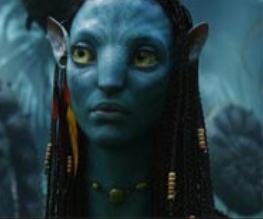 The gloves are on for the showdown we're all waiting for at this year's Oscars. The big contenders for Best Director are Avatar's James Cameron and The Hurt Locker's Kathryn Bigelow. So who should bag the Oscar? Let's review the contenders, shall we?
In the blue-and-shiny corner, we've got Cameron,whose gut-bursting success this year is due to the massive-budget 3D epic Avatar. So far it's earnt a staggering $1.9 billion worldwide, and has even sunk Titanic as the most successful film of all time. Of all time, people. That's a lot of time. The film took four years to make, along with a cool budget of $500 million, and according to rumours, clever old James has two more Avatar flicks up his sleeve. He's just won Golden Globes for Best Film and Best Director. Whew.
In the red-and-significantly-less-shiny corner, we have Bigelow,whose low-budget war film The Hurt Locker is set in Bagdad and follows a United States Army Explosive Ordnance Disposal (EOD) team during the Iraq War. It was made for $15 million, and barely even made a profit on the big screen. Since then however, Kathryn Bigelow has been showered with praise for the film, and she has recently scored victories at the Producers Guild of America and Directors Guild of America.
What makes this story all the juicier is that Cameron and Bigelow were once married, back in 1989, though they split up pretty amicably a few years later. You couldn't write this stuff! You couldn't even write it, turn it into a screenplay, film it in 3D and take over the world with it! So who's going to walk away with the prize? We'll have to wait till awards night on March 7th to find out…
Who deserves it, Cameron or Bigelow? Give us your brain musings…
About The Author