Fincher eyes up Panic Attack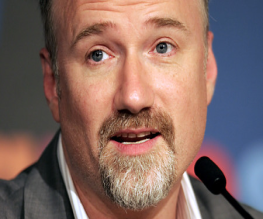 Fresh from making the world's most unnecessary remake in Girl With A Dragon Tattoo, David Fincher is already thinking about another project, Panic Attack.
Despite being linked with the next Millenium Trilogy films, being associated with the Angelina Jolie-led Cleopatra and an adaptation of 20,000 Leagues Under The Sea, Fincher seems to be keeping his options open by looking towards this novel adaptation.
Panic Attack is based on a novel by Jason Starr and concerns a New York psychiatrist that murders an intruder and must deal with his angry, stalker friend, Johnny Long, whilst getting caught up in a media frenzy.
Described by Starr as both a "compelling anti-hero" and a "Ripley-esque psychopath", Long, and Panic Attack in general, look like prime Fincher material. And, come on, it's far more exciting than continuing to remake a trilogy of films that everyone saw within the last year. We approve!
About The Author