Pirates of the Caribbean 5 – it's on…?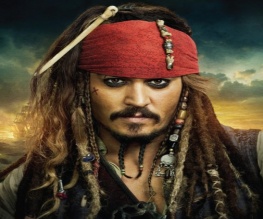 We believe that Pirates of the Caribbean: On Stranger Tides brought precisely nothing new to the franchise, but the paying masses visited in their droves anyway, thus putting dollar signs in the eyes of Disney executives far and wide.
Johnny Depp, now playing a caricature of a caricature in Captain Jack, has expressed an interest in appearing in a 5th and possibly a 6th Pirates of the Caribbean movie, but director Rob Marshall has so far declined Disney's offer to direct. Disney are ploughing on nonetheless and have put other directing names in the mix, including Tim Burton, (in their dreams) as well as Shawn Levy (Night at the Museum), Sam Raimi (Spiderman), Chris Weitz (The Golden Compass & Twilight: New Moon), and Alfonso Cuarón (Harry Potter and The Prisoner of Azkaban), who all have the form and hopefully the brains to politely decline.
Disney can wish upon a star all they want, but our suggestion is that they concentrate on franchises that do have legs where films are adequately spaced out over time, such as forthcoming The Muppets.
About The Author