Frankenweenie merges classic and cutting edge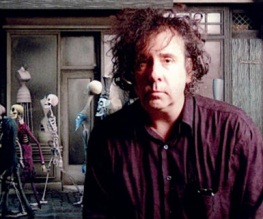 We last brought you news of Frankenweenie in an interview with one of its animators – but due to the wonderful world of legal practice, we weren't allowed any inside scoops on the projects vital statistics. Thankfully, we haven't had a long wait for Disney to finally release some proper news about Tim Burton's latest 'dark-and-gothic-emo-appealing-puppet-fest'.
With over 200 puppets and many a set crafted for this feature, we can imagine that Frankenweenie isn't going to feel too dissimilar to the likes of Corpse Bride and Nightmare before Christmas. Disney's press release explains that, thanks to being filmed in black and white before being rendered in glorious modern 3D, the film is set to "elevate the classic style to a whole new experience". Apparently.
Frankenweenie is to be released on the 5th October 2012 – since it takes a sweet amount of time to animate, let alone render the whole bloody thing in 3D. Good luck to the crew on that one.
About The Author