Gibson's Shame Escalates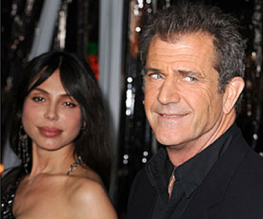 It seems that the controversy surrounding Mel Gibson since the recent leak of incriminating tape recordings is far from over.
Fifty-four year old Gibson was shamed last week when foul recordings of him speaking abusively to his ex-girlfriend, Oksana Grigorieva and shouting racial slurs appeared on US website, Radar Online. It has now been announced that police are investigating the possibility of domestic assault towards Miss Grigorieva, with whom Mel is currently locked in a custody battle.
Known best for his roles in series such as Mad Max and Lethal Weapon, this is not the first time that the actor has been accused of indecent behaviour and this latest incident may well spell the end of his career. He has been dropped by his agency and reports have surfaced that Gibson is planning to leave the country to live off his millions away from the fierce backlash. It seems unlikely that any director would touch him following the scandal. Despite receiving support from fellow Hollywood star, Robert De Niro, it seems that the public's relationship with Mel Gibson is finally over.
About The Author