Golden Globes 2013: the winners and the losers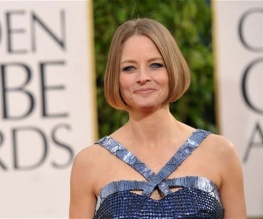 Tom Hooper's Les Misérables leads the Oscars race after winning three awards at last night's Golden Globes. Argo also did well, winning the coveted Best Picture and Best Director prizes for Ben Affleck. Meanwhile, Steven Spielberg's Lincoln, which was predicted to take at least five out of its seven nominations, won only the Best Actor award for Daniel Day-Lewis.
Another revelation from the ceremony was Jodie Foster's decision to use the podium to come out. As she accepted the Cecil B. DeMille lifetime achievement award, Foster explained that she had come out to everyone she had met over the years, but felt that a public declaration was required. She said, to much laughter and applause, "I'm just gonna put it out there … I'm single." In her opaque speech, the 50-year-old actress also made made some comments about her career which would suggest she may be retiring soon. Looking back on her achievements, describing it as the end of an era, Jodie Foster gave the kind of speech that many will describe as career-defining. However, she ended her acceptance by saying "Here's to the next 50!" so who knows what we can expect from the actress. Watch her full speech below.
Comediennes Tina Fey and Amy Poehler did a fabulous job of hosting the ceremony, which came as a welcome relief after three years of Ricky Gervais inadvertently offending everyone in the audience. Their best moments included Tina joking that The Hunger Games was "What I call the six weeks it took me to get into this dress." and Amy responding saying that Life of Pi was "what I'm gonna call the six weeks after I take this dress off!" At the end of the night, Amy stuck in one last joke saying "We're going home with Jodie Foster".
Speculation has now begun about who will win at the Oscars next month (Feb 24). Usually the winners of the Golden Globes predict who will win at the Oscars, but although Lincoln had been in the lead for the Oscars, Argo could be its top rival having won for Best Picture at the Globes. Other unexpected winners were Jennifer Lawrence as Best Musical/Comedy Actress, winning over Maggie Smith, Meryl Streep and Judi Dench, and Christoph Waltz for Best Supporting Actor in Django Unchained, winning over Philip Seymour Hoffman for The Master, which has been snubbed by the Globes and the Oscars. The full list of Oscar nominees can be seen here.
See the full list of Golden Globes winners below:
BEST DRAMA
Django Unchained
Life of Pi
Lincoln
Zero Dark Thirty
WINNER- Argo
BEST DRAMA ACTOR
Richard Gere, Arbitrage
John Hawkes, The Sessions
Joaquin Phoenix, The Master
Denzel Washington, Flight
WINNER- Daniel Day-Lewis, Lincoln
BEST DRAMA ACTRESS
Marion Cotillard, Rust and Bone
Helen Mirren, Hitchcock
Naomi Watts, The Impossible
Rachel Weisz, The Deep Blue Sea
WINNER- Jessica Chastain, Zero Dark Thirty
BEST COMEDY/MUSICAL PICTURE
The Best Exotic Marigold Hotel
Moonrise Kingdom
Silver Linings Playbook
Salmon Fishing in the Yemen
WINNER- Les Misérables
BEST COMEDY/MUSICAL ACTOR
Jack Black, Bernie
Bradley Cooper, Silver Linings Playbook
Ewan McGregor, Salmon Fishing in the Yemen
Bill Murray, Hyde Park on Hudson
WINNER – Hugh Jackman, Les Miserables
BEST COMEDY/MUSICAL ACTRESS
Emily Blunt, Salmon Fishing in the Yemen
Judi Dench, Best Exotic Marigold Hotel
Maggie Smith, Quartet
Meryl Streep, Hope Springs
WINNER – Jennifer Lawrence, Silver Linings Playbook
BEST SUPPORTING ACTOR
Alan Arkin, Argo
Philip Seymour Hoffman, The Master
Leonardo DiCaprio, Django Unchained
Tommy Lee Jones, Lincoln
WINNER- Christoph Waltz, Django Unchained
BEST SUPPORTING ACTRESS
Helen Hunt, The Sessions
Amy Adams, The Master
Sally Field, Lincoln
Nicole Kidman, The Paperboy
WINNER – Anne Hathaway, Les Miserables
BEST DIRECTOR
Ang Lee, Life of Pi
Steven Spielberg, Lincoln
Quentin Tarantino, Django Unchained
Kathryn Bigelow, Zero Dark Thirty
WINNER- Ben Affleck, Argo
BEST SCREENPLAY
Silver Linings Playbook
Argo
Zero Dark Thirty
Lincoln
WINNER – Django Unchained
BEST ORIGINAL SCORE
Anna Karenina
Argo
Lincoln
Cloud Atlas
WINNER – Life of Pi
BEST ORIGINAL SONG
"For You" from Act of Valor
Music by: Monty Powell, Keith Urban Lyrics by: Monty Powell, Keith Urban
"Not Running Anymore" from Stand Up Guys
Music by: Jon Bon Jovi Lyrics by: Jon Bon Jovi
"Safe and Sound" from The Hunger Games
Music by: Taylor Swift, John Paul White, Joy Williams, T Bone Burnett Lyrics by: Taylor Swift, John Paul White, Joy Williams, T Bone Burnett
"Suddenly" from Les Miserables
Music by: Claude-Michel Schonberg Lyrics by: Alain Boublil, Claude-Michel Schonberg
WINNER – "Skyfall" from Skyfall
Music by: Adele, Paul Epworth Lyrics by: Adele, Paul Epworth
BEST ANIMATED FILM
Frankenweenie
Wreck-it Ralph
Rise of the Guardians
Hotel Transylvania
WINNER- Brave
BEST FOREIGN LANGUAGE FILM
Untouchable
Kon-Tiki
A Royal Affair
Rust and Bone
WINNER – Amour
What do you think of the winners and losers? Let us know below.
About The Author