Gremlins III – the New New Batch?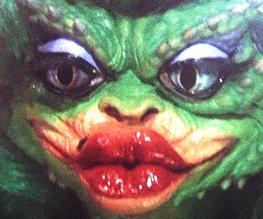 More on the Hollywood whispers chain – it looks like everyone's favourite Mogwai might be back on our screens, and in glorious 3D, to boot. Though Joe Dante has publicly stated he won't be involved (speaking to horror movie site Bloody Disgusting last year, he didn't exactly mix his words: "They won't be coming to me. I can tell you that for a fact.") the studio bods seem keen.
A new film in the Gremlins has been talked out pretty much since Gremlins 2: The New Batch hit our screens back in 1990. The 3D isn't exactly a massive imaginative leap, either – with Avatar still going strong at Box Offices worldwide, it's reasonable to expect any franchise with money-making potential will be employing a few stereoscopic cameras (though probably without James Cameron behind 'em).
But these are all still fairly quiet rumblings – no director, no script, certainly no green light – and no-one's even sure if the planned third film will be a direct sequel or a simple reboot. But so long as the Mogwai stay cute, then hey! Who are we to complain? Bright light! Bright light!
Gremlins 3, eh? One to look forward to, or are there too many gremlins in the system already? let us know your thoughts below.
About The Author