Gringotts overflows as Harry Potter rakes in the Galleons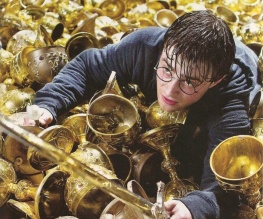 Harry Potter and the Deathly Hallows: Part 2 has officially clocked up the best opening weekend of all time, with a North American three-day gross of $168m. That's One Hundred And Sixty-Eight Million Dollars, in case you needed it spelt out.
The eighth and final part of the most lucrative film franchise of all time beat the previous record (held by The Dark Knight) by $10m, and its astonishing opening day gross of $92.1m wrecked the $72.7m one day record previously held by The Twilight Saga: New Moon.
People who understand these things confidently anticipate that Deathly Hallows: Part 2 will rack up a billion dollars worldwide, adding a not inconsiderable wodge to the four billion which the franchise has netted over the past decade. And to think JK only got a million squids for the rights to the first four books…
About The Author