Noam Murro to take on 300 spin-off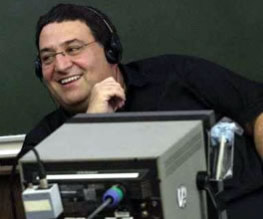 Warner Brothers' hunt for a director to take on the 300 spin-off, Battle of Artemisia, is finally over. And the lucky director is – Noam Murro (who?).
Yes, Noam Murro will be taking up the sword, the shield and the megaphone for his second major directorial outing.
The competition for the Battle of Artemisia was between Murro and Unknown's Jaume Collet-Serra, who after losing out was instead given the task of trying to get the Akira adaption off the ground (yikes!).
Battle of Artemisia has been adapted from 300 graphic novel creator Frank Miller's upcoming follow-up and will focus more on the 300 villain Xerxes himself.
Zack Snyder had planned to direct this sequel until a small little project known as Man Of Steel fell into his lap, hence the gig going to Murro. This relatively unknown director does appear to be a strange choice for a project this big, especially considering the only movie to his name is Smart People – anyone remember this, anyone at all? However there is clearly some deadly force within him as he has also been attached to Die Hard 5.
Murro, we're expecting big things for this big sequel. Don't make us spear you.
About The Author