Hoffman returns to Focker fold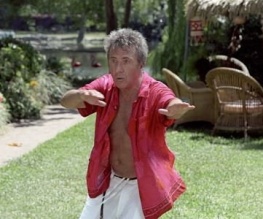 Savvy operator Dustin Hoffman has finally agreed to appear in Meet The Parents threequel Little Fockers, despite originally turning down a reprised role as eccentric Focker patriarch Bernie.
Multi-Oscar winning Hoffman, 73, has been written into four pivotal scenes in the film (including one opposite on-screen wife Barbra Streisand) after producers eventually capitulated and reportedly paid him the same salary he would have received for a major role.
Little Fockers is substantially under budget at a frugal $100m, and money was apparently no object when it came to wooing Hoffman back to the fold. He had previously objected to the script as well as to new director Paul Weitz taking over from previous franchise top man Jay Roach. Best For Film is more inclined to object to the film existing at all – Meet the Fockers was tired at best, and ten years after the original film made a mockery of cinema legend Robert De Niro it's really time hapless nurse Gaylord (Ben Stiller) is confined to taking urine samples and avoiding madcap family holidays. And just to twist the knife, the third instalment will be besmirching the reputation of Harvey Keitel as well as Hoffman and De Niro! There's a very real chance that this series won't stop until every credible actor in Hollywood has had his CV burnt by its corrosive touch.
About The Author