It's a royal knockout as King's Speech dominates BIFAs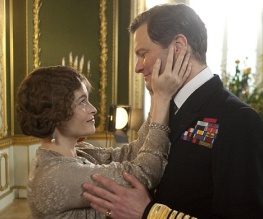 The King's Speech, which we have long argued is the best film ever to be made by a vertebrate, has scooped an extraordinary five gongs at this year's British Independent Film Awards.
Colin Firth took the Best Actor award in what is widely expected to be a dry run for his Oscar later in the year, whilst co-stars Helena Bonham Carter and Geoffrey Rush were awarded Best Supporting Actress and Actor.
David Seidler, whose own experience of living with a crippling stammer was reflected in his script for the film, won Best Screenplay, and the production also picked up top award Best Independent British Film. Obviously.
Gareth Edwards (Monsters) managed to beat Matt Hooper to the Best Director gong, and also scooped Best Technical Achievement and Best Achievement In Production for his ultra-low-budget flick. Carey Mulligan picked up Best Actress for Never Let Me Go and Bonham Carter also received the Richard Harris prize for her outstanding contribution to British film.
About The Author