James Gunn to direct Marvel's Guardians of the Galaxy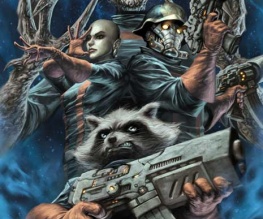 The Marvel canon just keeps on expanding. As if further sequels to Thor, Captain America and Iron Man weren't enough, there looks like being a Dr. Strange movie in the pipeline, and if THAT isn't enough (you don't want much, do you?!) then one of Marvel's more out-there titles is also coming to the big screen, and career geek James Gunn has been chosen to re-write Chris McCoy and Nicole Perlman's script and also to direct the project.
The Guardians of the Galaxy are a superhero team who take a pro-active approach to keeping the universe safe from threats, both realised and potential. The team is made up of such disparate entities as Drax the Destroyer (a human transformed into a super-being with the destiny of killing Thanos), Star Lord (a genius strategist with his own sentient spaceship and born under a strange allignment of stars), Gamora (the last of her race, raised as a daughter by Thanos, only to turn against him) Groot (a weird alien plant-monster thing) and Rocket Raccoon (who is – yes, really – a talking space-raccoon). Here's some concept art, to give you a better idea.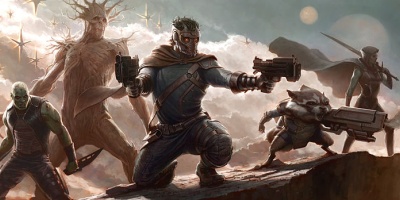 Guardians of the Galaxy might not be the best known of Marvel's franchises, but they're pretty closely linked to Thanos, the nefarious bastard glimpsed in the end-credits of Avengers Assemble, and who will be the primary antagonist in both the Guardians film and the Avengers sequel. Guardians promises a far more fantastic and sci-fi based romp than the previous Marvel films (Thor took place in space, but it's mostly fantasy influenced), and James Gunn is probably a good shout to bring the right level of humour and fun to proceedings. While the team isn't a joke, and this isn't likely to be played solely for laughs, you can only take a walking-talking-gun-toting raccoon so seriously.
According to Avengers maestro Joss Whedon, Gunn has "a very twisted take on it", and we're certainly eager to see what could be one of the strangest and most intriguing super-hero movies to date. Guardians Of The Galaxy is scheduled for release on August 1st 2014.
About The Author