James Wan to direct Fast and Furious 7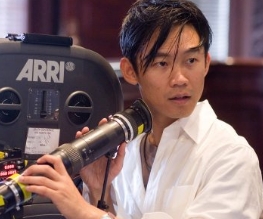 Justin Lin, director of the Fast and Furious franchise, accelerated out of directing Fast and Furious 7 five days ago. The reasoning behind this was that he was furious as to how fast the studio expected the speedy series to be made. After his departure a new director was needed behind the driving seat. Universal considered a variety of people, including Kick-Ass 2's Jeff Wadlow, The Karate Kid's Harald Zwart and Contraband's Baltasar Kormakur, and fans of the franchise have been speculating wildly as to who it could be. But it has recently been revealed that director of horror films Saw and Saw 2 James Wan has got on board. This is as interesting decision as he has barely directed anything with any action in it, except Death Sentence, a bit.
Lin has said that he has no regrets about his previous involvement in the series, including Fast and Furious 6, which is in post production: "I'm extremely proud to be part of Fast and Furious, it is an experience I will always treasure," He has also expressed happiness that Wan has taken over: "It's time for me to move on to other things and I'm thrilled that Universal and Neal (Moritz, producer) have selected James Wan to lead the franchise into its new chapter."
All the Fast and Furious films after number four have all kind of blurred into one for us. So hopefully Wan can get these films going again.
About The Author