Joseph Gordon-Levitt may play a part in new Batman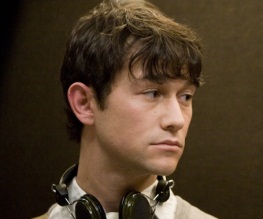 Joseph Gordon-Levitt, that cute faced youngster who we all fell in love with whilst watching 3rd Rock From the Sun in our teenage years (just me?) is in talks to appear in the third instalment of Christopher Nolan's Batman films. After working with Nolan on Inception, Gordon-Levitt is discussing appearing in The Dark Knight Rises, but unfortunately the director is keeping things close to his chest on this one, so we have no idea who he might be cast as.
Of course, everyone is already having a few guesses as to who he might play. The Riddler has been mentioned (a role linked to Johnny Depp many years ago) and Robin is also a name being banded around. Our money is on… actually we have no idea. But whatever the result, we are rather happy as Gordon-Levitt is a fantastic actor and deserves wider recognition.
With Anne Hathaway and Tom Hardy already on board, this one promises to be pretty spectacular. Shooting begins in May.
About The Author