Kelly MacDonald joins Harry Potter and the Deathly Hallows: Part II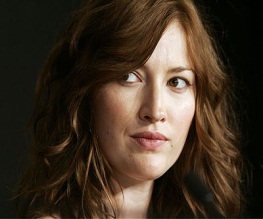 Considering that most people are most likely all Pottered out after having championed Harry Potter and the Deathly Hallows: Part I to box office success, and despite filming on the final instalment having wrapped, Warner Bros. flagship franchise is back in the news – miraculously with new casting information.
Kelly MacDonald (of Trainspotting fame) has signed up for ghost duty as Ravenclaw's resident apparition: The Grey Lady. In an interview with Vanity Fair, the actress – who most recently appeared in Martin Scorsese's acclaimed HBO series Broadwalk Empire – revealed that she had been cast in next summer's Harry Potter and the Deathly Hallows: Part II.
The Grey Lady has a small but pivotal part in the final act of Deathly Hallows, providing key exposition as Harry once again struggles to defeat He Who Must Not Be Named (Voldemort). Joining the cast previously, MacDonald's involvement has simply gone unreported until now.
Harry Potter and the Deathly Hallows will return to cinemas on July 15, 2011 in both 2D and 3D. With a current worldwide box office gross of $779,572,721 (which is expected to continue growing throughout the Christmas period) Part I will take some beating.
About The Author